Trusted Resources To help change your socks
WOUNDED WARRIOR PROJECT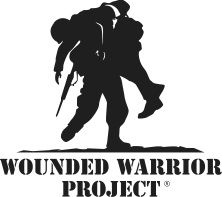 Team Rubicon is partnered with Wound Warrior Project to support the well-being of its volunteer member. Disaster response operations are inherently stressful and often occur in environments that can trigger emotional responses. Wounded Warrior Project helps up sustain our volunteer force so we are prepared to help people on their worst day.
Wounded Warrior Project offers services to veterans, including family support and peer-to-peer support. Wounded Warrior Project has a large veteran resource source center to connect our members to with they need.
Get connected to Wounded Warrior Project
IMMEDIATE CRISIS SUPPORT
Team Rubicon recommends the following resources providing professional support 24 hours a day: If you are in crisis, please call 911, or go to your nearest emergency department.
National Suicide Prevention Hotline
Veterans Crisis Line
HELPFUL Resources
Vet Center
VA Health Benefits Service Center
VETERAN WELLNESS ALLIANCE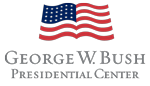 For service members and veterans impacted by the invisible wounds of war (traumatic brain injury, post traumatic stress, etc.), accessing care for those injuries can be challenging. The Bush Institute's Warrior Wellness Alliance is an innovative alliance that connects high-quality care providers and veteran peer networks to empower seeking treatment for the invisible wounds of war. With proper care, these wounds are treatable and service members and veterans can continue to thrive on and off the battlefield.
Find out more about Veteran Wellness Alliance
kick-Ass civilian or first responder?
Vets4Warriors is a national 24/7-peer network for veterans and military communities 100% staffed by trained veterans and members of the military community, their families or caregivers. Vets4Warriors will also provide services to our Kick-Ass Civilians or First Responders.
Team Rubicon Wellness

Team Rubicon has designated Wellness Leaders who are available to just talk and can connect you to Team Rubicon's Wellness partners and local resources. Wellness Leaders are fellow Greyshirts who care and are happy to listen. These Volunteer Leaders are not required to be licensed mental health professionals, meaning they can't provide any type of clinical care [physical or mental], therapy, care coordination or case management.
connect with your local Wellness team